Calendar of fun and exciting online and in-person events for our residents in the San Francisco Bay Area. Find out what's happening this month at GreenTree Property Management.
Featured Event
Healthy Living: Cook + Learn How to Reduce Inflammation Through Your Diet
With Manuel Villacorta, award-winning dietitian-nutritionist and weight loss expert
Join us as award-winning dietitian-nutritionist and weight loss expert Manuel Villacorta shares an anti-inflammatory meal you can cook with him during the event. Learn what causes one of America's silent killers and ways to fight it.
You won't want to miss this event or a chance to win prizes!
Online
October 13th, 2022
6:00 pm – 7:00 pm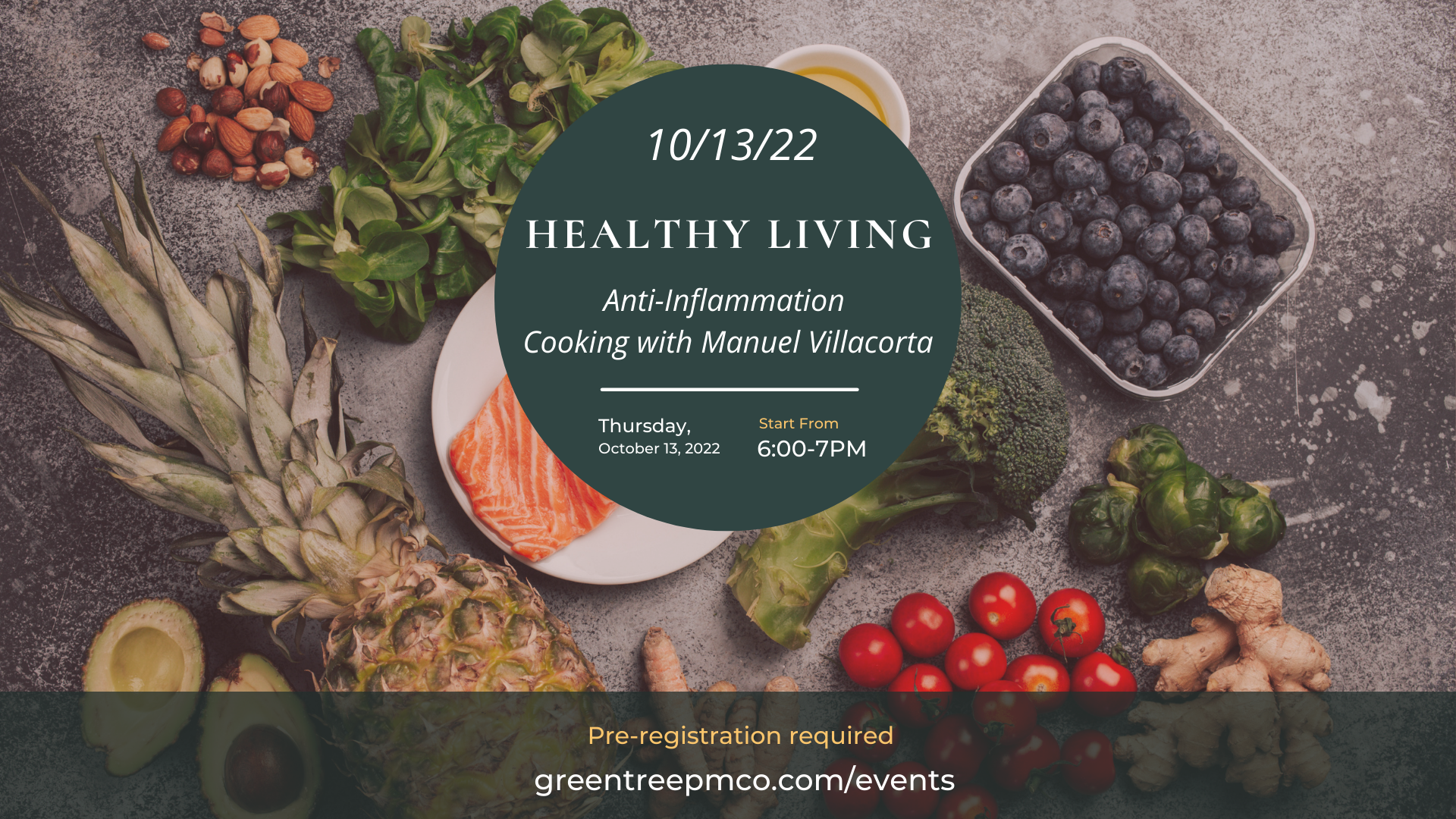 Upcoming Events
Yin Yoga on Tuesday, October 25, with Jessica Seid of TendWell Collective to guide you through a beautiful practice open to all experience levels.
**pre-registration is required
About Jessica Seid
I found yoga as a way to heal. Initially, finding the time on my mat as a physical workout became a practice that helped me mentally and emotionally restore. Her classes encourage you to feel your body, emphasizing using your breath to feel every inch. Jessica believes in breaking down body movements so that students understand the asana fully: the function, the benefit, and how it can be sustainable for years to come.
---