Services
GreenTree works with the best professionals in the industry for the design, upkeep, and repair of our buildings. We update our apartments to contemporary standards while protecting the beauty and architectural detail unique to the San Francisco Bay Area.
Living with GreenTree isn't just about having a roof over your head, it's about having a place to call home. We offer a variety of amenities to make your housing experience convenient, comfortable, and most importantly, enjoyable. Our buildings have character, and so do the people that live in them. And most of them are pet friendly to bring your furry best friend.
Reviews
At GreenTree, we put our Residents First. Over 300 residents have shared their appreciation for our R-1 philosophy of putting Residents First. We regularly receive emails and handwritten notes from residents expressing gratitude for our team going out of our way to help people, or when they notice excellent attention to detail during projects and special circumstances.
Help
GreenTree is pleased to announce some important changes to help support residents with stability in housing costs. These GreenTree initiatives include:
Voluntary elimination of operating & maintenance (O&M) expense recovery for all O&M petitions filed after December 11, 2017;
Creation of an Expedited Hardship Waiver program to assist residents for whom passthrough charges resulting from Operating & Maintenance expenses (O&M), Capital Improvements, and voter-approved bond initiatives pose a financial burden; and
The creation of a resident ombudsperson to act as a voice and advocate for residents in resolving owner-resident challenges.
GreenTree recognizes affordability concerns related to passthroughs and we are committed to supporting residents in need of financial support. For this reason, we are rolling back O&M charges for residents affected by the recent change to the Rent Control Ordinance on O&M's and providing dedicated resources for our residents to assist with hardship registration for other passthrough charges.
Our goal at GreenTree has always been to provide the possible living experience for our residents and we believe this starts with good communication. To advance this goal, we've launched a pioneering program by naming the apartment industry's first ombudsperson, whose sole focus is to raise, identify and resolve issues on behalf of our residents. GreenTree has named Debra Walker, a long-time San Francisco renter advocate and a renter representative on the Department of Building Inspection Commission, as the ombudsperson advocate for our residents.
GreenTree residents with passthrough questions or hardship challenges should reach out to GreenTree's Resident Services team at 415.968.1806 or by email at hardshipwaiver@greentreepemco.com.
Veritas has engaged ombuds service Just SF to provide impartial, confidential, and independent resolution services for all Veritas residents, free-of-charge.
Just SF is a neutral, free service solely focused on raising, identifying, and resolving individual or community issues on behalf of all Veritas residents. Founder Debra Walker has over three decades of tenant activist experience and can be contacted at any time to provide information and address unresolved concerns for Veritas tenants.
If GreenTree residents wish to discuss issues or challenges with the ombudsperson, Debra Walker can be reached through her website at just-sf.com or DW.JustSF@gmail.com
about
GreenTree Property Management puts Residents First. Our team is driven by attention to detail and responsiveness, while working to create strong, positive relationships with the residents who call our buildings home. We strive to provide a first-class housing experience for a wide variety of apartment buildings and mixed-use properties throughout the San Francisco Bay Area in conjunction with our sister company, RentSFNow.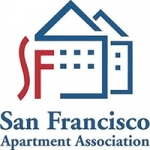 Winner of best Property Management
of the year award in 2016
careers
We strive to foster a dynamic, collaborative work environment where all team members contribute and all voices are valued. We look for people who thrive and like to communicate with residents, manage rental properties, and contribute to our communities. We emphasize personal initiative, accountability, integrity, collaboration, and trust. To join us in constructing a remarkable living experience, click here.