At GreenTree, we put our Residents First.
We take pride in our classic buildings and the
people that live within them.
Live with character.
Live with GreenTree.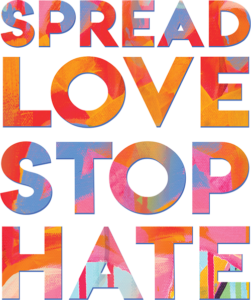 After a year of challenges including lockdowns, social injustices and crimes of hate towards our neighbors, the San Francisco we adore is reopening in all its glory. It's the perfect time to re-embrace the messages of love and equality that reverberate from one special, San Francisco summer in 1967 – and extend them to San Franciscans of all races, colors, and creeds in 2021.
About Us
GreenTree Property Management puts Residents First. Our team is driven by attention to detail and responsiveness, while working to create strong, positive relationships with the residents who call our buildings home.
Resources
GreenTree works with the best professionals in the industry for the design, upkeep, and repair of our buildings. We update our apartments to contemporary standards while protecting the beauty and architectural detail unique to the San Francisco Bay Area.
Resident Referral Program
Do you have a friend looking for a new apartment? Current residents have the opportunity to earn up to $1,000* in rent credit PER REFERRAL with our Resident Referral Program! Simply refer a friend, colleague or family member to any RentSFNow property and when they sign a new lease and move in, you will receive a $500 rent credit on your first referral, and every referral after is another $1,000 credit!
GreenTree's Resident Testimonials
At GreenTree, we put our Residents First. Over 300 residents have shared their appreciation for our R-1 philosophy of putting Residents First. We regularly receive emails and handwritten notes from residents expressing gratitude for our team going out of our way to help people, or when they notice excellent attention to detail during projects and special circumstances.
We just finished a year at 500 Stanyan in San Francisco. Really fine property. Certainly above Bay Area standards. Beautifully renovated and maintained.
GreenTree has been amazing and handled every issue that we have had quickly and but also with flexibility around our busy schedules/lives.
Mark C. – 3809 20th Street
I had just signed the lease to our apartment when I started reading horror stories about this company which made me incredibly nervous. However, my experience living at 701 Taylor St has been nothing but neutral-positive. From the showing to signing took about a week. Move in was incredibly easy. Our property manager was sometimes hard to reach but we never needed him. Our apartment never had any issues with it.